sandandwater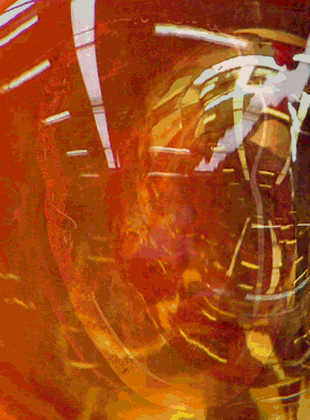 The nights are lost to dreams of The Red King.
Her days consist of forging and sculpting with flame and from memory, pulling his face out of molten glass and refining the delicate planes and beautiful curves of his features. Large eyes stare back at her, following every move she makes, no detail escaping his sight or her vision. Care bordering on obsession goes into etching regal cheekbones and generous lips. The dizzying swirl of crimson and gold boldly declare his power and passion—or is it her desire and adoration being put on display?
Rory MacEibhir is simply everywhere.